Register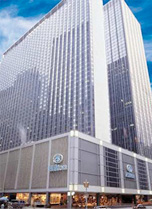 The 26th AIMsymposium will be held on Monday, November 12, through Thursday, November 15, 2018 at the Hilton New York-Midtown in New York City.

Full Registration: Monday-Thursday

(Tuition includes access to the Monday Only and Thursday Only components.)
Registration Type
Tuition Cost
Physicians (excluding Fellows/Trainees and Residents):

$765.00

Physicians Combination Rate - VEITHsymposium and AIMsymposium:

$1899.00

U.S. and Canadian Interventional Radiology Fellows in Training*:

Complimentary

*Fellows tuition provided through an educational grant courtesy of
W.L. Gore & Associates, Inc. Letter of verification from Chief
of Service must be obtained prior to registration and faxed to
(888) 418-7043. The letter must include the start and end dates
of your interventional radiology fellowship.
Non-U.S. Fellows (Trainees)*, Residents, Nurse Practitioners, Physician Assistants (non-physician, clinical), Nurses and Technologists:


*Letter of verification from Chief of Service must be obtained prior to registration and faxed to 888-418-7043.

$500.00

Medical Students


(Letter of verification from Dean must be obtained and faxed to 888-418-7043)

$250
Allied Health Care Professionals, Venture Capitalists, and All Others:

$750.00

Associate Faculty Podium Presentations Program: If you are submitting an abstract to the AIMsymposium Associate Faculty Program, please do not register before submitting your abstract. Please click here to submit your abstract. Once your abstract has been accepted, an acceptance e-mail with instructions on how to register for the meeting and the appropriate registration fee will be sent to you.

Component Meetings

Monday Only: Oncology/Embolization

$349.00

Thursday Only - Acute Stroke Management (Neurointervention


(Tuition includes access to AIMsymposium Thursday Workshops.)

$349.00

VENOUS WORKSHOPS AT AIMsymposium

WEDNESDAY, November 14th, 12:45pm - 5:00pm, Americas Hall 2, 3rd Floor. (See Registration database for additional fee. Space is limited.)




Companies exhibiting at the meeting must use the Industry Registration Form to register their representatives. Please visit the Exhibit page to download a copy of this form.
Registration fee includes: course syllabus, continental breakfasts, luncheons, coffee and refreshment breaks.
Refund Policy: There is a $95 cancellation fee if canceled in writing by October 12, 2018. No refunds will be made thereafter.
---
Click here to download the AIMsymposium registration form to register by mail or by fax.
---
PLEASE NOTE THAT REGISTRATION BY FAX WILL CLOSE ON FRIDAY, NOVEMBER 2, 2018. REGISTRATION BY PHONE WILL CLOSE ON WEDNESDAY, NOVEMBER 7, 2018. ONLINE REGISTRATION WILL REMAIN OPEN.
ONSITE/WALK-IN REGISTRATION
(New York Hilton-Midtown, Rhinelander Gallery, 2nd Floor)
Monday, November 12th - Thursday, November 15th - 6:00 A.M. - 4:00 P.M.
Tuesday, November 13th - 6:00 A.M. - 5:00 P.M.
Wednesday, November 14th - Thursday, November 15th - 6:00 A.M. - 5:00 P.M.
Accreditation
This activity has been approved for
AMA PRA Category 1 CreditsTM
.
SA-CME Credits Offered at AIMsymposium
The ABR now requires that at least 1/3 of CMEs over 3 years must be self-assessment CME (SA-CME). This year, we plan to incorporate SA-CMEs into the program as well as CME credit to help you stay up to date on your maintenance of certification (MOC).
Target Audience
Interventional Radiologists, Vascular Surgeons, Interventional Cardiologists and Interventional Nephrologists.
CME Certificates
CME Certificates will be available online at www.AIMsymposium.org. An e-mail with a unique password and instructions on how to obtain the certificate and complete a brief, optional course evaluation will be sent to all registered attendees within two weeks after the meeting. The e-mail will be sent to the e-mail address that was used to register the attendee. Please note that CME Certificates must be claimed by February 28, 2019.
Online Access to Abstracts
Presentation slides will be used as abstracts and will be available on the program page of the AIMsymposium web site at www.aimsymposium.org after the meeting. Abstracts will be available on the web site for one full year.
Faculty Disclosure
The Cleveland Clinic Foundation Center for Continuing Education has implemented a policy to comply with the current Accreditation Council for Continuing Medical Education Standards for Commercial Support requiring resolution of all faculty conflicts of interest. Faculty declaring a relevant commercial interest will be identified in the activity syllabus.
ADA Statement
The Cleveland Clinic Foundation Center for Continuing Education complies with the legal requirements of the Americans with Disability Act. If any participant of the AIMsymposium requires special assistance, please send written request to AIMsymposium by e-mail to admin@aimsymposium.org, or by fax to (845) 368-2324, at least one month prior to the activity.
For further information about registration please contact: registrar@aimsymposium.org